Testimonials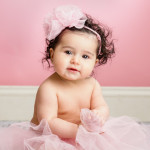 I don't know where to begin with telling you how great my experience was working with Rina… Rina gave me the greatest gift of capturing some of the most            amazing moments of Joanna's first year.  I was so nervous for my first session; it being my first time out of the house alone with the baby since she was born, I was so worried about how the baby was going to be, would I be able to feed her and change her the 20 times I'd probably need in those couple of hours?  I was worried about the baby being fussy and not getting the photo shots I had in mind.  Rina put me at ease right away.  She was amazingly gentle, friendly, understanding, and so patient.  I truly owe it to Rina for making me lose my fear of venturing out with the baby during those first few days since her birth. Then for the 6 month and later the 1 year photo sessions, again Rina was amazing.  Between the many outfit changes, to baby Joanna crawling and running everywhere and touching everything, it became more of a play time than a photo shoot.  I enjoyed every minute of it.  And when it came time to choosing the pictures and looking at all the details, Rina made it all happen.  Now I look at the photos on my walls and smile.  I look at them thinking there was no other way I would rather have captured these beautiful and fun moments.  Thank you Rina for being here with us through Joanna's first year.  I'm sad to see you move away, but I think I'll be going the extra mile(s) (literally) to have you snap more moments of my family!            – Maria, George & Joanna Plevritis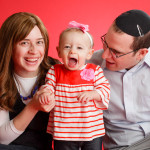 We really enjoyed working with Rina. Not only did she take beautiful shots, but she also kept our active baby happy and entertained for the photos! It was a relief to work with someone not only skilled at photography, but also at making children laugh and feel comfortable! Beyond the session itself, Rina has always been flexible and easy to work with when it comes to everything from scheduling shoots to ordering prints. We can't wait until our next photoshoot! -Keshet S.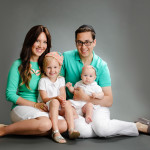 We had a fun time at the shoot and our pictures came out beautiful! What more can you ask for?  Just beware…there is no way you can pick just one print because they all are so gorgeous! – Rachel A.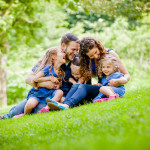 I was initially hesitant bringing my three young kids to an outdoor photo shoot this summer, but after looking at the beautiful pictures on Rina's website, I just had to try. The entire experience, from how  well she handled my kids and got spontaneous shots, to the gorgeous  pictures I now have hanging in my living room, surpassed my expectations! -Lauren B.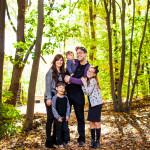 I'm a huge fan of Rina. She is professional and creative and all of my children love her. The photo shoots are enjoyable and the pictures are beautiful. Definitely time for me to schedule another session… -Bassi P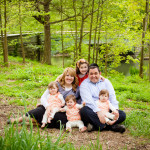 It has been an absolute pleasure working with Rina!!! Her unlimited amount of patience while photographing triplets was amazing and calming!!! I am truly looking forward to our future sessions,  but in the meantime…I'm enjoying my breathtaking shots of my family. Thanks again!!! -Michal B.